At its heart, EiroBridge is all about (re)connection in the workplace and work.
At its heart,
EiroBridge
is all about (re)connection in the workplace and work. It is not about sitting together and singing Kumbaya. It's about intentionally and strategically tackling the often difficult tasks and conversations that are required when it comes to reconnecting disconnected work and workplaces.

Work & Workplace Reconciliation
EiroBridge exists to facilitate reconciliation in work and workplaces. We are often asked, "what does that really mean or look like on a practical level?"
Read more
"Reconciliation" is not a term that's used all that often in today's work world, and it's one that can be a loaded term depending on individual backgrounds and experiences.
Read more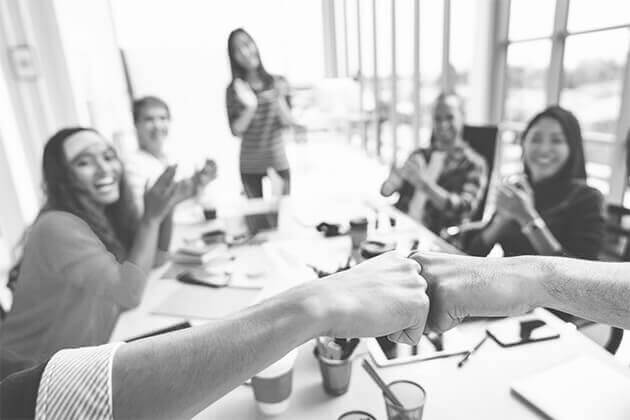 What do you mean by "sustainable work and workplaces"?
Quite simply, "sustainable work" and "sustainable workplaces" means work and workplaces that are life giving instead of life sucking. It's about work and workplaces that we look forward to (at least most days) instead of dreading. It's about growing. Ultimately, it's about the impact work and workplaces have on each of us, as individuals, as teams, as communities, and beyond. For far too long, and for far too many, that impact has been negative across nearly any metric. We exist to change that to a positive, one individual and one workplace at a time.