Our Why
It's Time to Change How We Navigate Conflicts...
"We've got to stop just pulling people out of the river. We need to go upstream and find out why they're falling in." - Desmond Tutu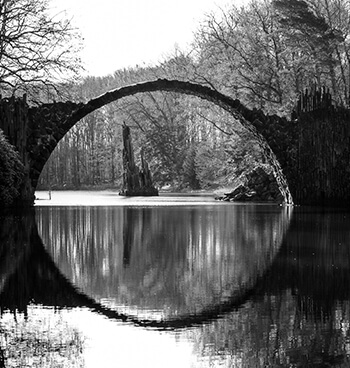 There has got to be a better way, for individuals, employers, workplaces, and society as a whole to navigate conflict, especially workplace conflict.

The reality is that nobody ever truly wins using the established approaches. We've seen this over and over, and you have probably experienced it too.
To be even more radically candid, we are tired of seeing both employers and employees alike walking away from disputes even more damaged than they were at the outset.
We could go on, articulating various frustrations, but to what end if there is no action? So, we started asking "is it REALLY possible to transform conflict from an obstacle into an opportunity?" and "what would that look like?" That's the genesis of EiroBridge, and it's based on some of our core beliefs, including:
Most employers, regardless of size, industry, location, or any other factor, want to create good jobs in engaging workplaces.
We want to belong in, and contribute to, our workplaces. Even though we may measure it in many different ways, each one of us wants to have meaningful work, and most of us want to do it well, regardless of age, race, religion, sex, or any other way we've been labeled by ourselves or others.
As individuals and as a society, we have a responsibility to move ourselves and other people toward meaningful work that engages the unique abilities that each of us has.
In our modern work and workplaces, there are many different disconnections that cause conflict and that have far reaching impacts on individuals, workplaces, families and communities.
The negative and destructive impacts of that workplace disconnection, conflict, and disengagement, when not handled constructively, are immeasurable, whether we are talking about individual workers, businesses, families, or communities.
The established and familiar conflict resolution systems do not work for today's workplaces and the people there, mostly because they reinforce conflict and disconnection as an obstacle.
There's a better way to resolve workplace conflicts and disconnects. It's not necessarily easy. But it is effective across workplaces, regardless of size, location, industry/field, or virtually any other characteristic.
The positive impacts of the potential waiting to be unleashed, through better connection to work and in our workplaces, is also immeasurable. We have no idea what hangs in the balance!
The challenges that EiroBridge exists to address are nearly universal. Our team has seen workplace disconnections play out, nearly every single day, and we've even experienced the significant impacts these disconnects have on the individuals involved, their workplaces, their families, and their communities.
EiroBridge is our attempt to make a difference, even if it's only a small step, in cultivating and supporting truly sustainable work and workplaces for all.
Is that naïve? We don't think so, given what we've seen and experienced, both for ourselves and as we have worked with others.
Is that progressive? IIn some ways, yes, in that it is intended to help us progress through the current state of disconnection and conflict in work and workplaces. At the same time, and in a lot of ways, EiroBridge is very much about getting back to the fundamentals and taking time to work through things that, for years, many of us have avoided or rushed through in order to get to the next brass ring (and the resulting repeat ride!).
Is that idealistic? Yes, EiroBridge is unabashedly idealistic. We are committed to mustering as much innovation, radical candor, empathy, hope, tenacity, and spirit of adventure as we can to move toward these ideals and build trust with the people we serve.