About Geoff
It's Time to Change...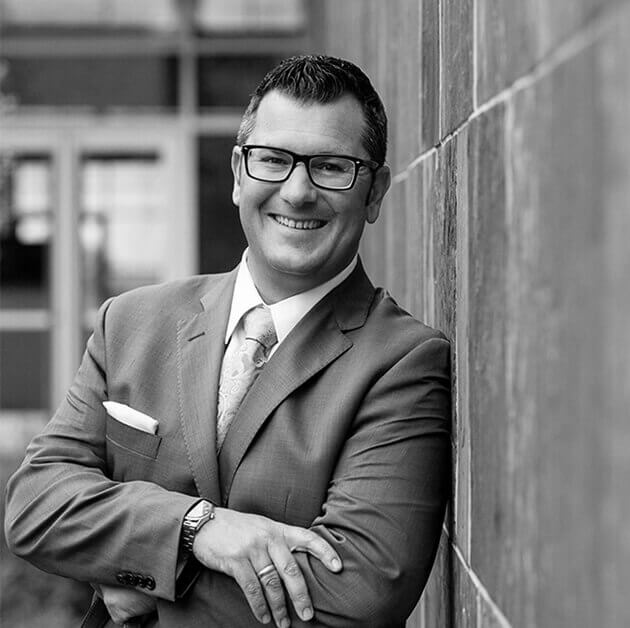 I've been practicing employment law since 2003, and I've been in many different law practice environments during that time, from international mega-firms to boutique shops, and now as a solo practitioner since 2016. I've also had the opportunity to serve and work with many different individuals in workplaces that include startup ventures, multi-generational family businesses, non-profits, Indian tribes and Fortune 50 companies. It's been an interesting career path, rewarding in many different ways. But, to be honest, I find myself increasingly frustrated and thinking "there has got to be a better way, for the individuals, the employers, the workplaces, and society as a whole."
It is frustrating to see more and more employers across sectors and industry throw up their hands in exasperation when faced with the challenges of California employment law compliance, sometimes likened to a modern-day Lernean Hydra.
It is equally frustrating to see unscrupulous employers and supervisors taking advantage of individual employees, harming both those individual employees and industry competitors that are committed to doing the right thing, even if that costs more and takes more time.
To be even more radically candid, I am tired of seeing both employers and employees alike walking away from disputes even more damaged than they were at the outset.
I was also tired of the work-related disconnects that I've experience myself, when it comes to the work I found myself doing and the work I believe I am here to do. I've personally been through more than a few workplace conflicts and have seen, first-hand, how that impacts so many other aspects of my life!
I could go on, articulating various frustrations, but to what end if there is no action? So, I decided to do something about or (or at least give it my best try)! That's the genesis of EiroBridge, and it's based on some of my core beliefs, including:
Most employers, regardless of size, industry, location or any other factor, want to create good jobs in engaging workplaces.
Even though we may measure it in many different ways, each one of us wants to have meaningful work, and most of us want to do it well, regardless of age, race, religion, sex, or any other way we've been labeled by ourselves or others.
As individuals and as a society, we have a responsibility to move ourselves and other people toward meaningful work that engages the unique abilities that each of us has.
In our modern work and workplaces, there are many different disconnections that cause conflict, and that have far reaching impacts on individuals, workplaces, families and communities.
The negative and destructive impacts of that workplace disconnection, conflict, and disengagement, when not handled constructively, are immeasurable, whether we are talking about individual workers, businesses, families, or communities.
The established and familiar conflict resolution systems do not work for today's workplaces and the people there, mostly because they reinforce conflict and disconnection as an obstacle.
There's a better way to resolve workplace conflicts and disconnects. It's not necessarily easy. But it is effective across workplaces, regardless of size, location, industry/field, or virtually any other characteristic.
The positive impacts of the potential waiting to be unleashed, through better connection to work and in our workplaces, is also immeasurable. We have no idea what hangs in the balance!
With Credentials and Bona Fides...
Over the years, I've developed many skills and relationships with professionals from different disciplines, all with an eye toward equipping myself and EiroBridge to help you in your work and workplaces. I've got the credentials, formal training, and recognition through some of the top universities in the world, including the University of California at Davis (1997 Honors Graduate) and the University of San Francisco (2003 Cum Laude graduate).
My peers and mentors have recognized my abilities over the years through various professional awards, including the Super Lawyers Rising Star award for many years running, as well as the Harold J. Haley Award for Community Service and Academic Excellence.
More recently, as I moved toward launching EiroBridge, I completed intensive studies through Harvard Law School's Program on Negotiation, a consortium program of Harvard University, the Massachusetts Institute of Technology, and Tufts University that is focused on the practice of complex negotiation and dispute resolution. I look forward to engaging in additional formal studies through the PON in the near future.
And A Lot of Heart and Personal Perspective.
All of these credentials and practical experiences with diverse clients are important. But, I don't think that they are what's most important in the context of EiroBridge and what I do through it.
Ultimately, EiroBridge is extremely personal for me given its purposes and the fact that it's been born out of disconnects in my own work experiences and the many different workplaces I've been in (ask me about the summer I drove an ice cream truck!). I have struggled, deeply at times, to find connection in the work that I do and in the workplaces that I am in. I have experienced the impact of workplace conflict, both simple and complex. And, I have experienced the other side, and what it's like to have that connection to work, and in the workplace. I've seen how that cascades, in good times and not-so-good times, into other areas of my life, my family, my community, my workplace.
I bet you've had similar experiences, no matter where you are from, what type of work you do, or any other factor. The challenges that EiroBridge exists to address are nearly universal. By virtue of my work as an employment lawyer for nearly two decades, I have seen these disconnects play out, nearly every single day, as well as the significant impacts those disconnects have on the individuals involved, their workplaces, their families, and their communities.
EiroBridge is my attempt to make a difference, even if it's only a small step, in cultivating and supporting truly sustainable work and workplaces for all who are connected to the workplace.
Is that naïve? I don't think so, given what I've seen and experienced, both for myself and as I've worked with others.
Is that progressive? In some ways, yes, in that it is intended to help us progress through the current state of disconnection and conflict in work and workplaces. At the same time, and in a lot of ways, EiroBridge is very much about getting back to the fundamentals and taking time to work through things that, for years, many of us have rushed through in order to get to the next brass ring (and the resulting repeat ride!).
Is that idealistic? Yes, EiroBridge is unabashedly idealistic. I am committed to mustering as much innovation, radical candor, empathy, hope, tenacity and spirit of adventure as I can to move toward these ideals and build trust with clients who are equally committed to identifying and working toward their own ideals when it comes to their work and workplaces.